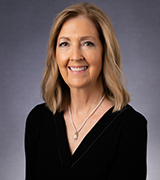 Denise Brahser
Real Estate runs in my family. In addition to my two daughters and husband being in the business, my five sisters and I grew up with my mother serving as a Broker in Hobbs, New Mexico, for over 50 years. We welcomed new families to town and enjoyed the wonderful friendships that it brought with it.
As a Registered Nurse, I had the opportunity to fulfill my love of nursing and passion for taking care of people for over 21 years, first in orthopedics at Midland Memorial Hospital, then to a private orthopedic clinic. I then transitioned into real estate as a second career, following in my mother's footsteps.
I offer a different and gentle approach to buyers and sellers. Buying a home is one of the largest investments a person will undertake in their lifetime, so the process shouldn't be rushed or forced, with of course circumstances permitting. Selling a home can be stressful and exciting as well, and I work diligently to make the process as smooth as possible. Keeping my clients best interests in mind at all times, I facilitate each transaction from beginning to end, treating each client as I would expect to be treated.
I have excellent resources in all aspects of real estate, and I'm ready to assist my clients as they prepare to make a transition. Call me to discuss a topic I've enjoyed discussing my entire life, even if you aren't planning to move until the distant future. It's never too early to discuss moving! I love educating people on the Midland market, so they can make the best decisions for themselves and their families.
Denise Brasher
Realtor Associate
432-889-5022
Dabrn3@aol.com