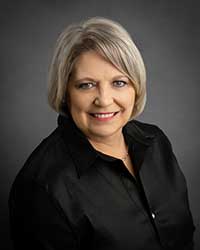 It has been said, "if you wear out a single pair of boots here, you'll never want to leave." Whether Midland has been your home for years or a corporate transfer has placed you here, Alecia understands and is ready to help you find your special home and place in the community.
Born in Denver, CO and was raised in the Pampa, TX, Alecia married her high school sweetheart and quickly learned her life would be centered around the oil & gas industry. Utah, Colorado, New Mexico, Louisiana were all temporary homes until in 1992 a transfer moved the family to Midland. Midland was home for 12 years before another corporate transfer moved the family to Pinedale, WY. After a couple of years in WY, another transfer was in progress when a family decision was made to return to Midland.
Alecia returned to WTA&M in Canyon, TX to complete her accounting degree after putting it off to be a stay-at-home mother/wife, PTA volunteer, small group host, and various other projects. With a niche in oil & gas accounting and watching several 1031 exchange transactions take place as well as corporate transfers and second home and/or land purchases take place, real estate became an easy addition to her professional profile.
With two adult children living their best lives outside of the oil & gas industry and outside of the Permian Basin, Alecia continues to call Midland her home. Whether you are transferred for a short term, forever or just looking to change homes, Alecia would love to help you settle into your Midland home.
Alecia Atchley
REALTORŪ
432-296-9340
aatchley@legacyrealestate.com